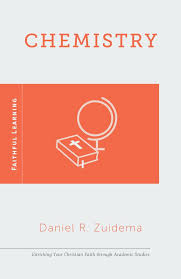 Chemistry (Faithful Learning) by Daniel Zuidema
God has given human beings many different gifts and talents. What if your talents and interests lie in the field of chemistry? As a Christian, you may feel that studies in chemistry are valid only if you are planning to use them as part of an overtly Christian career. But this view leaves a lot out of the picture.
Our creator God speaks in the language of chemistry. Recognizing this, Christian chemists bring a powerful, necessary worldview to this discipline. Step by step, Covenant College professor Daniel Zuidema guides you in cementing this worldview as the foundation for excellent, God-glorifying work in a fascinating field of science. Engage with chemistry in a way that helps others, serves the church, and shows profound appreciation for God's created order.
Booklet
56 pages
© 2016
ISBN 9781596389205
---
Share this Product
---
More from this collection