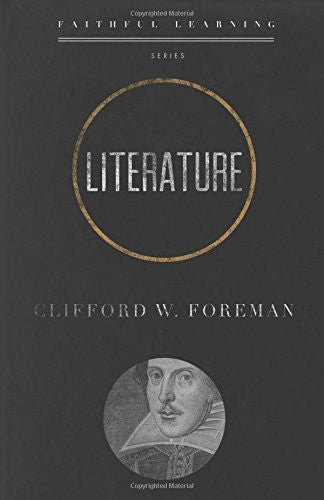 Literature (Faithful Learning)
Do you like to read? If you find books irresistible, feel the allure of losing yourself in another world, or have a taste for mystery, romance, or adventure, you might sometimes wonder if you're wrong to get lost in books other than the Bible. But a Christian student can read—and even study—The Screwtape Letters, The Great Gatsby, and other novels, poems, and short stories with confidence!

Clifford Foreman provides a sneak peek into the joy of studying literature, giving you every reason to further refine your appetite for great prose and poetry. Find out how literary forms communicate ideas, artfully use language, and draw us to the greatest Storyteller of all.

The Faithful Learning series invites Christian students to dive deeper into a modern academic discipline. The authors, scholars in their fields, believe that academic disciplines are good gifts from God that, when understood rightly, will give students the potential to cultivate a deeper love for God and neighbor.
Series: Faithful Learning 
Paperback: 48 pages
Publisher: P & R Publishing; Booklet edition (July 11, 2014)
Language: English
Product Dimensions: 8.5 x 5.5 x 0.1 inches
---
Share this Product
---
More from this collection