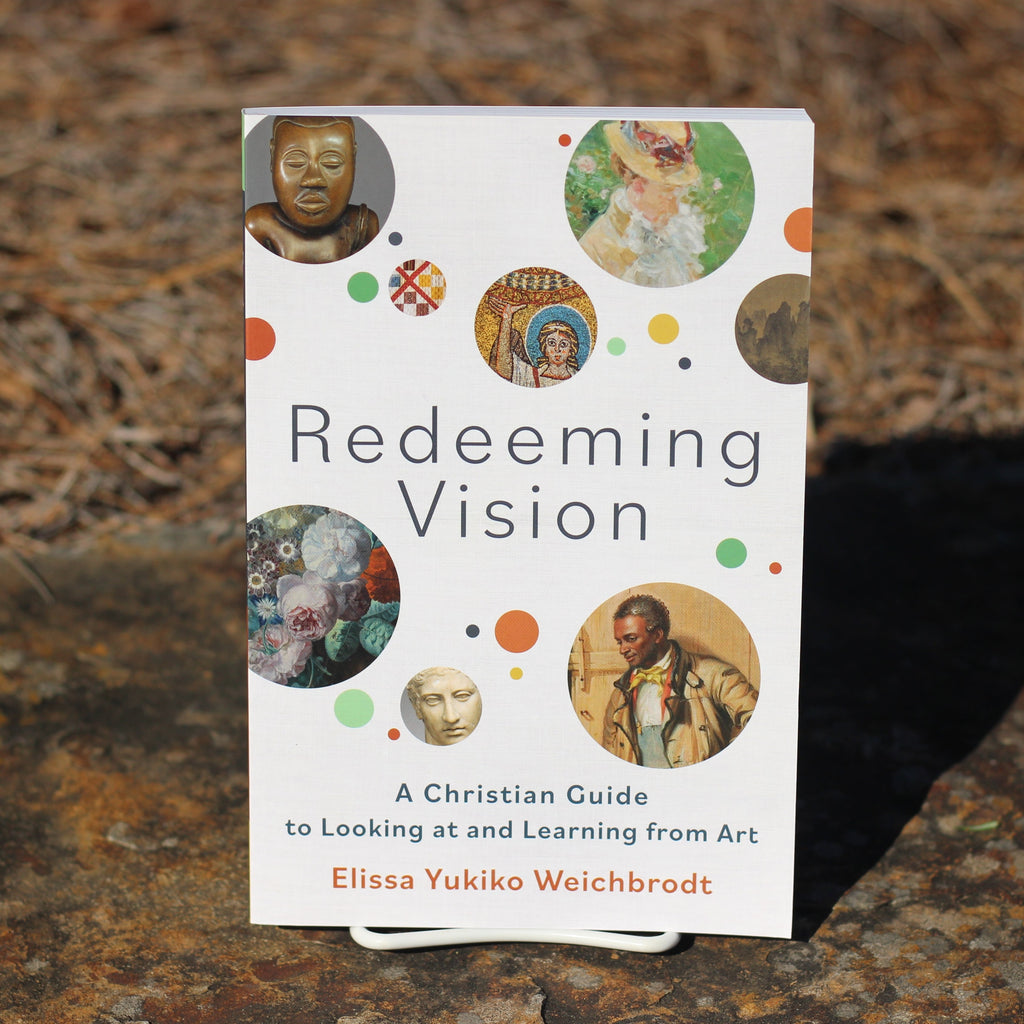 Redeeming Vision by Elissa Weichbrodt
Redeeming Vision - A Christian Guide to Looking at and Learning from Art by Elissa Yukiko Weichbrodt.
We are formed by the images we view. From classical art to advertisements and from news photos to social media, the images we look at mold our ideas of race, gender, and class. They shape how we love God and our neighbor.

This practical guide helps us look closely at and understand how a wide variety of images make meaning as aesthetic and cultural objects. Elissa Yukiko Weichbrodt teaches us how to learn from art rather than critique it and how to respond to images in Christian ways, allowing them to positively transform us and how we love.

The book includes twenty-three images, most in full color, that range from classical European paintings to Central African sculpture, from Chinese ink painting to political propaganda, and from stark anthropological photographs to unconventional installations.
Elissa Yukiko Weichbrodt (PhD, Washington University in St. Louis) is associate professor of art and art history at Covenant College in Lookout Mountain, Georgia. As a biracial Japanese-white woman, she has navigated the joys and tensions of a hybrid identity. Weichbrodt has published on topics ranging from contemporary Black photographers to the patronage of Hawaiian landscape paintings to documentary photographs of Japanese Americans during World War II. She also enjoys writing for general audiences on the intersection of art history, politics, and pop culture.

---
Share this Product
---
More from this collection